FACILITATE ACCESS TO ALL DATABES
REMOTE XS
A virtual gateway to digital content available online. A software that provides you with control and surveillance service.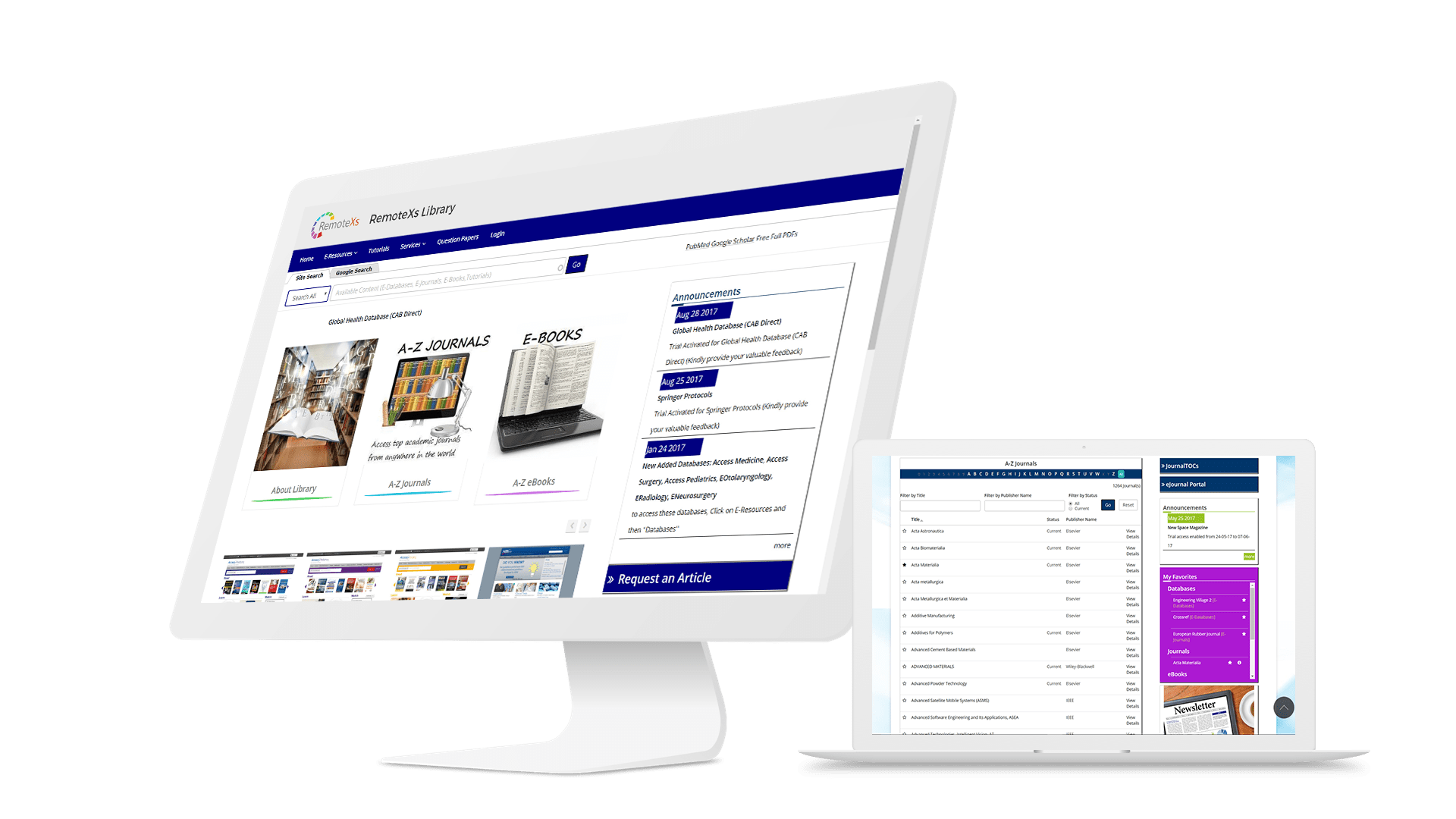 Optimize the use of your electronic resources
All your content and resources from different bases and/or services may be available through online only for those clients and users that you decide to grant them access. At the same time, you will be able to know precisely through statistics, who is accessing the platform, when and what resources they are using.  
Discover the new method of teaching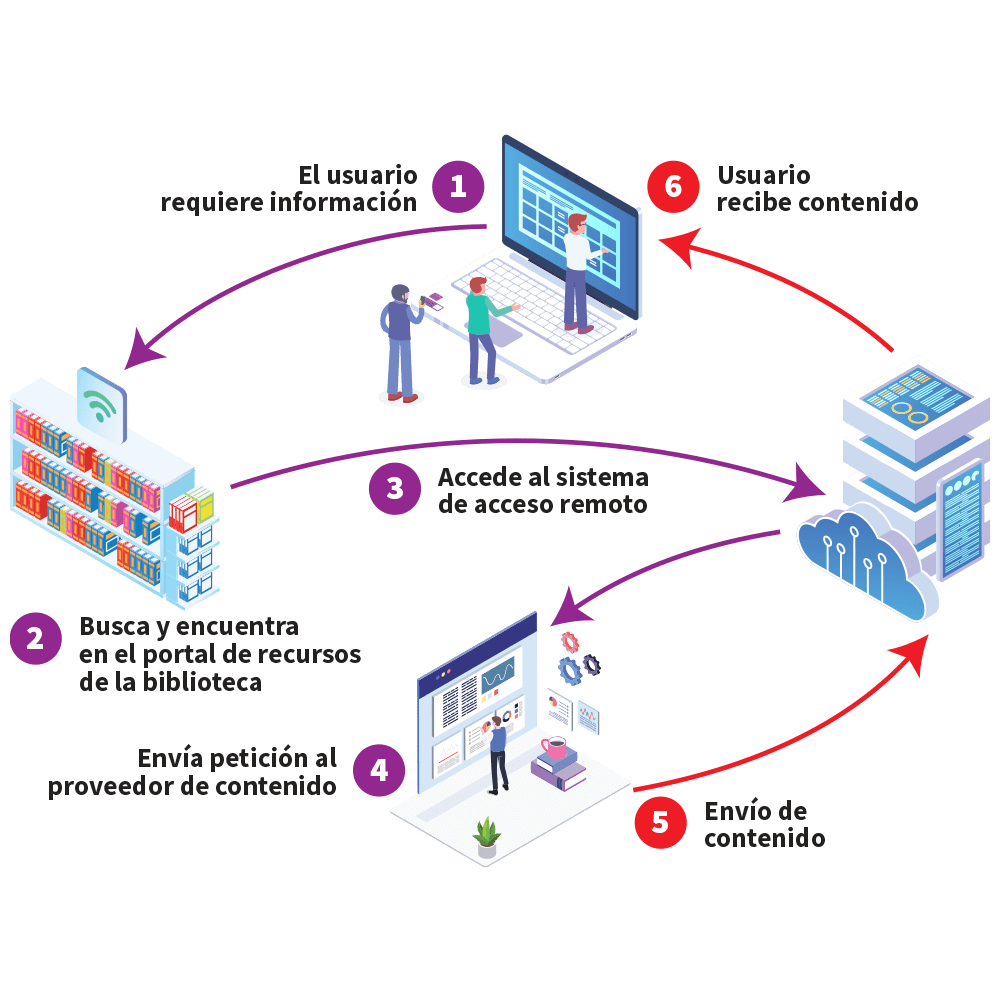 How does it work
With Remote Xs you can have content for public use, for anyone who wants to know about your institution or company.
You will also be able to decide which content or databases can be used or consulted by certain types of user profiles.
Operability
Discover the world of possibilities with Remote Xs 
Works in the cloud:
It does not require a complex installation 
Server
It is hosted on Amazon WebServices 
Easy connection
The end user only requires internet access 
Efficiency with Vendor
Content vendors only have to register the Remote Xs IP to allow access to information resources
Management Panel
Provides a snapshot of activities on a single screen.
Safe and Reliable
Security in the cloud guaranteed with firewall, antivirus and SSL.
Reports
Allows you to optimize your institution more assertively
Integrated mail services
Allows the administrator to easily send system generated emails.
Flexible
Permite la agrupación de recursos basada en categorías de usuarios y acceso a recursos, logrando una mayor facilidad.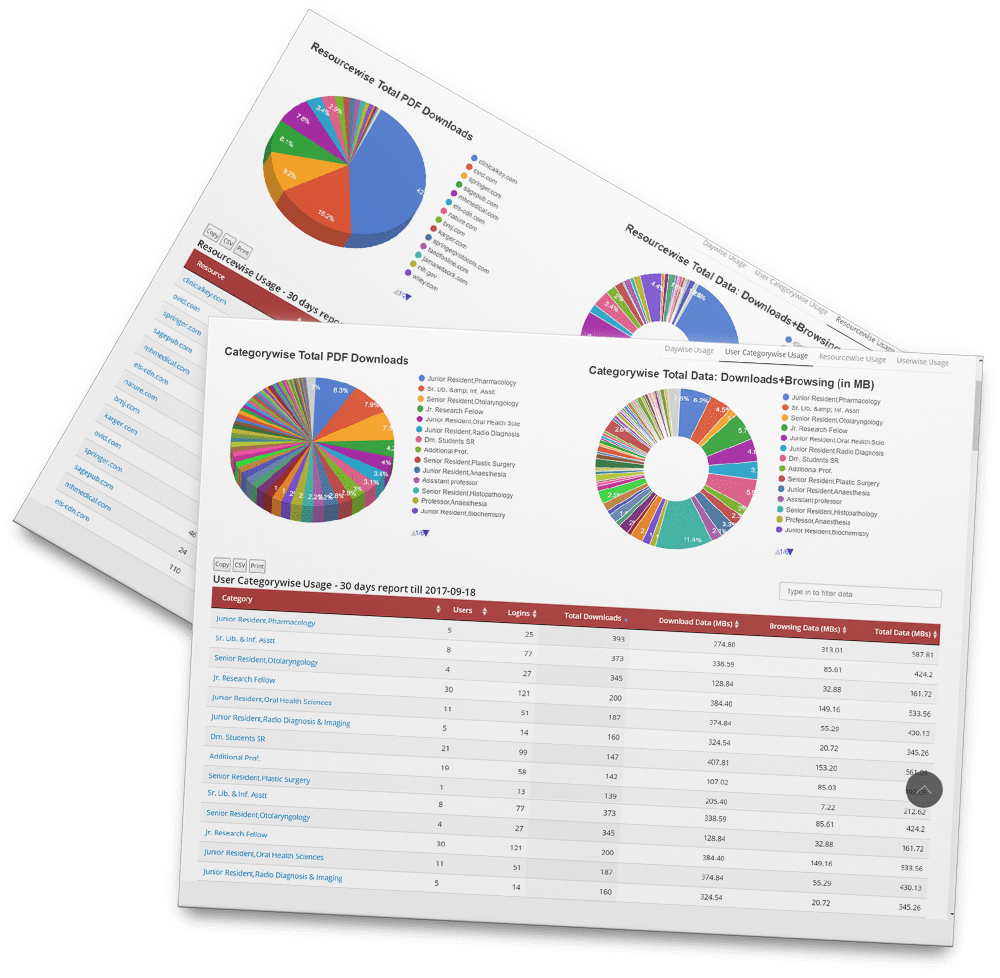 Comprehensive Reporting Module
The reports are generated by Remote Xs can help to optimize budget allocations for electronic resources and electronic subscriptions:
At the institutional level.
At the campus level.
At the database level.
At the user level.